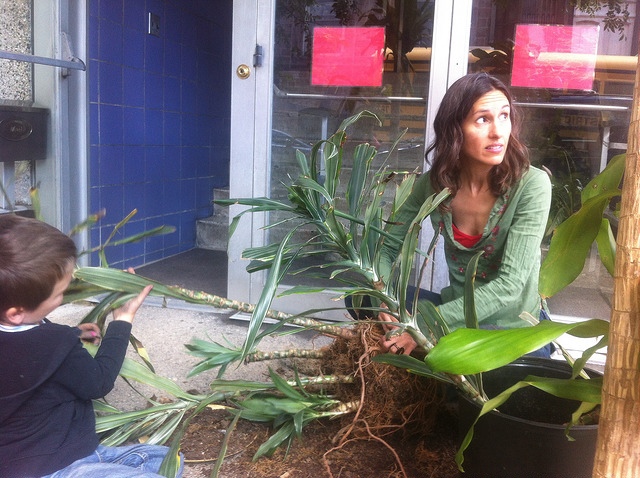 Michelle Loucas began her career teaching English in Greece to students ages 7 to 70, over 20 years ago. She taught high school English in Baltimore and the San Francisco Bay area before moving to Philadelphia.
In Philly, she worked for a nonprofit where she directed service-learning programs in K-8 schools, taught education courses at Temple University, and helped create a teacher network to support student voice in project-based learning. At the University of Pennsylvania, she coordinated the Master's Program in Secondary Education, where she taught graduate courses and helped prospective teachers navigate their first classroom experiences.
She became increasingly disturbed by the disconnect between the amount of effort she saw smart, dedicated teachers and students making, and the amount of learning actually occurring. Although her partner, Reb, introduced her to democratic schools early in her career, it wasn't until she interacted with students directing their own learning that she became convinced.
Further study led her to conclude that mainstream American schools are not designed to effectively prepare young people for success in today's world. She now believes that every parent should insist on a democratic education for their child. In 2002, excited about enabling urban students to direct their own education, Michelle and Reb began assembling the Philly Free School Founders group. She loves staffing at PFS, where she joins the students in the hard but rewarding work of growing into herself every day.
During the 2018-2019 school year, Michelle will be on sabbatical.

Michelle@phillyfreeschool.org