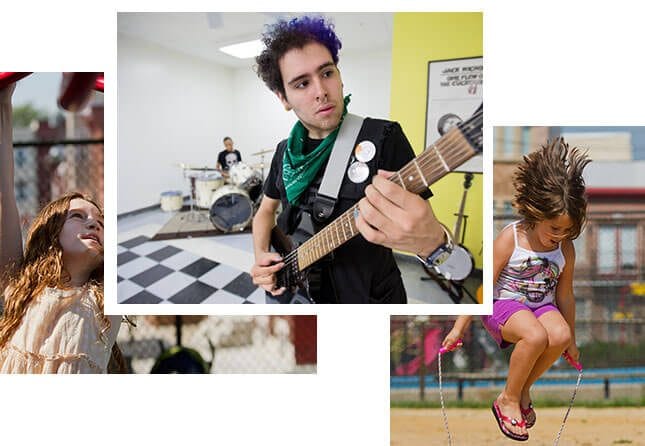 Real Life. Real Learning.
At the Philly Free School, we provide students with the space to explore the world and themselves at their own pace, while experiencing community through participating in a self-governing direct democracy.

Learn more about our philosophy
As COVID-19 continues to tear through our nation, our communities, and our economy, I find myself more grateful than ever that my young learner attends a self-directed school. Philadelphia Free School (PFS) closed, like all other schools in Philadelphia, in mid-March, and we are now navigating how to reopen during these uncertain times. I read all the headlines about schools rolling back their reopening plans as cases continue to surge. I read the opinions about the desperate need to reopen schools due to the physical and emotional needs met there. I read about how devastating this shutdown has been for our most vulnerable young citizens. And these headlines all remind me of the stark reality we are living in, where schools are so much more than places where children are supposed to go to learn how to read and write, and master assigned subject matter.
As Philly Free School approaches its tenth year, we've been catching up with our alumni to see what they're doing now. To mix things up, we also decided to talk to Maddy - after eight years at PFS, she's forging her own path. To support the Real Learning and Real Results happening at PFS, please consider donating to our Annual Appeal: https://phillyfreeschool.org/help-out.
Sign up for Our Mailing List
Why Our Families Choose PFS
«The ability to communicate in a highly technological society is vital to survival.»