After their time with us, Philly Free School students go on to a variety of adventures, including colleges, universities, workplaces, and travel.
Students ready to move on from our program may elect to age-out or participate in our optional diploma process. Those who seek a PFS diploma participate in a multi-month process wherein they write and defend a thesis as to their readiness to graduate. An example thesis from a PFS alum can be found here.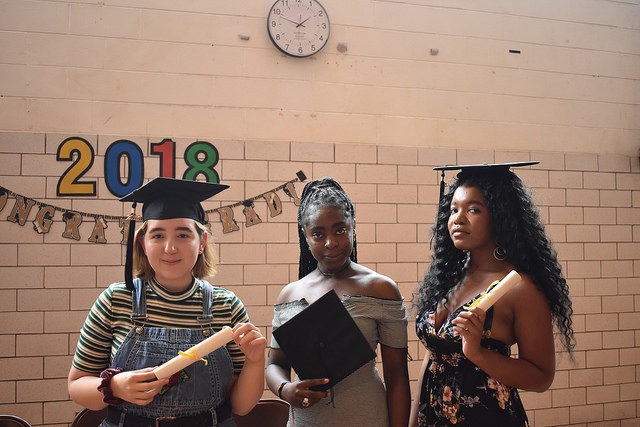 Commencement 2018
A series of articles about alumni of the Sudbury Valley School can be found here. A study on the lives of SVS alumni, compiled in the book The Pursuit of Happiness, can be found here or borrowed from the lending library at our school.
Philly Free School students, thus far, have gone on to the following post-secondary schools:
Hampshire College
St. John's College
The Evergreen State College
Bard College at Simon's Rock
Full Sail University
Universal Technical Institute
Simmons College
Marlboro College
Group photo from PFS Commencement, 2016
Check out this short video on Life After the Hudson Valley Sudbury School, a school like PFS in upstate New York.