At the Philly Free School we are living our core values of Freedom, Trust, Responsibility, and Accessibility. The school has never turned a family away due to an inability to pay. Our aggressive sliding scale has allowed us to become one of the most diverse democratic schools in the world, and that diversity is one of our greatest strengths.

Please consider making a donation to PFS in one of the following ways:
Network For Good: Please Donate Using This Link
Employer Match and Workplace Giving: Ask your employer to match your donation:
EITC/OSTC: Individuals and businesses who pay state taxes in Pennsylvania can make a contribution to the Philly Free School, and receive 90% of that contribution back in the form of a tax credit.
Here is an infographic and an FAQ Page explaining how individual donors can redirect their tax dollars to PFS!

If you're an individual who wants to direct your state tax dollars to PFS, check out this donor guide from CPSF! Or email centralpascholarshipfund@gmail.com to request your joinder agreement.

You can find more information about the Educational Improvement Tax Credit (EITC) and the Opportunity Scolarship Tax Credit (OSTC) by clicking the links.
Noncash Gifts: Appreciated stocks, funds from your IRA, or giving from a Donor Advised Fund are fantastic ways to donate to PFS. You can avoid paying Capital Gains tax, and the total amount is still eligible for a tax deduction.
Planned Giving and Bequests: You may designate a specific amount or percentage of your estate for PFS by including instructions in your will.
If you would like to discuss your options or ways you can donate to the school, please contact our Fundraising Clerk here
Volunteer
Volunteers have provided hundreds of hours of service to PFS. Attend an Open House to learn more about us and introduce yourself, then contact us to discuss how you can be part of the school.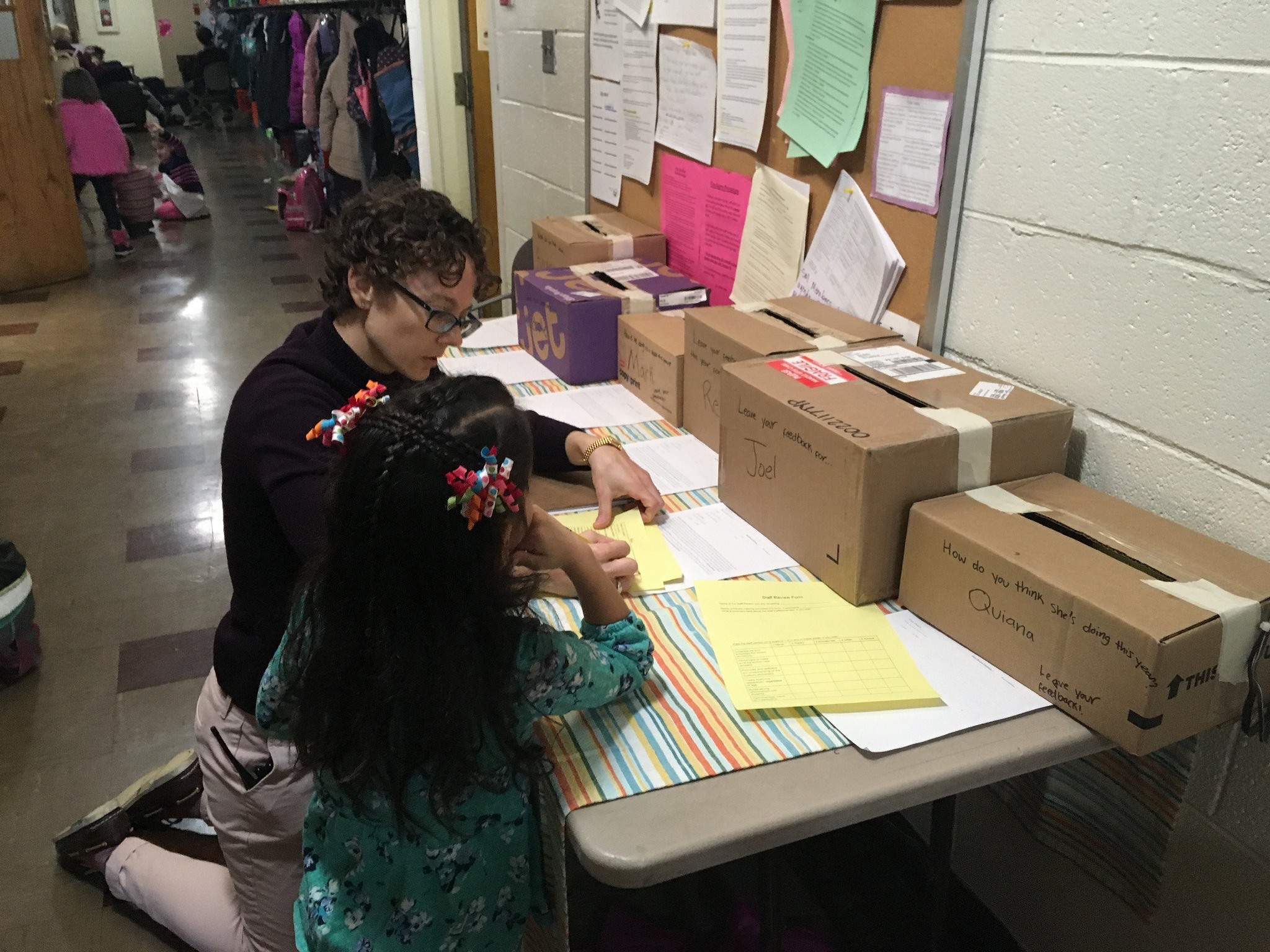 Adult volunteer helping a student participate in the staff review process
Spread the word
Follow us on Facebook and Instagram. Subscribe to our newsletter.
Interested in collaboration between PFS and your business? Please reach out!
Donate something on our Wish List!
Support us while you shop
Schoola will send you a pre-stamped bag in which to donate gently used clothes, which they'll sell and donate back a portion to our school.
Cafe Press for all your PFS gear--mugs, hoodies, water bottles, etc.
We are so appreciative of all the ways our school is supported by the wider community!