The Philly Free School is again opening slots for Lottery Winners! The PFS Enrollment Lottery is an opportunity for new, eligible students to enroll at the Philly Free School (PFS) and pay ZERO tuition for up to four (4) years.
Below is a Q & A on how the PFS Enrollment Lottery works. Spread the word!
Q: Why is the Philly Free School offering Lottery-based admissions slots?
PFS created the lottery system in response to the educational crisis in Philadelphia. As schools in both the public and private systems close their doors, families face increasingly difficult enrollment choices. PFS seeks to increase educational options for Philadelphians by allowing families to access our unique tuition-based school at no cost.
Q: Who is supporting this initiative?
PFS is pursuing the involvement of a number of community partners who share our commitment to providing powerful educational options for Philadelphia youth. Individuals or organizations are welcome to support the endeavor singly or in collaboration. PFS will leverage each gift to build more support for the program. If you know of an individual or business who would like to partner with us, please write to learn@phillyfreeschool.org. Thank you!
Q: Who is eligible to participate in the Lottery?
Students between the ages of 7-16 who are currently enrolled in Philadelphia School District Schools are eligible to enter the Lottery system. Families must attend an Open House/Lottery Information Session before they may apply, and complete all steps of the regular Admissions process. For the 2018 Lottery, applicants who have not yet attended an Open House must attend on May 3rd. RSVP here.
Q: How do I apply to the Lottery?
After attending an Open House/Lottery Information Session, families must complete an Enrollment Application and clearly state on it that they are interested in a Lottery slot. Applications must be received by noon on June 1st.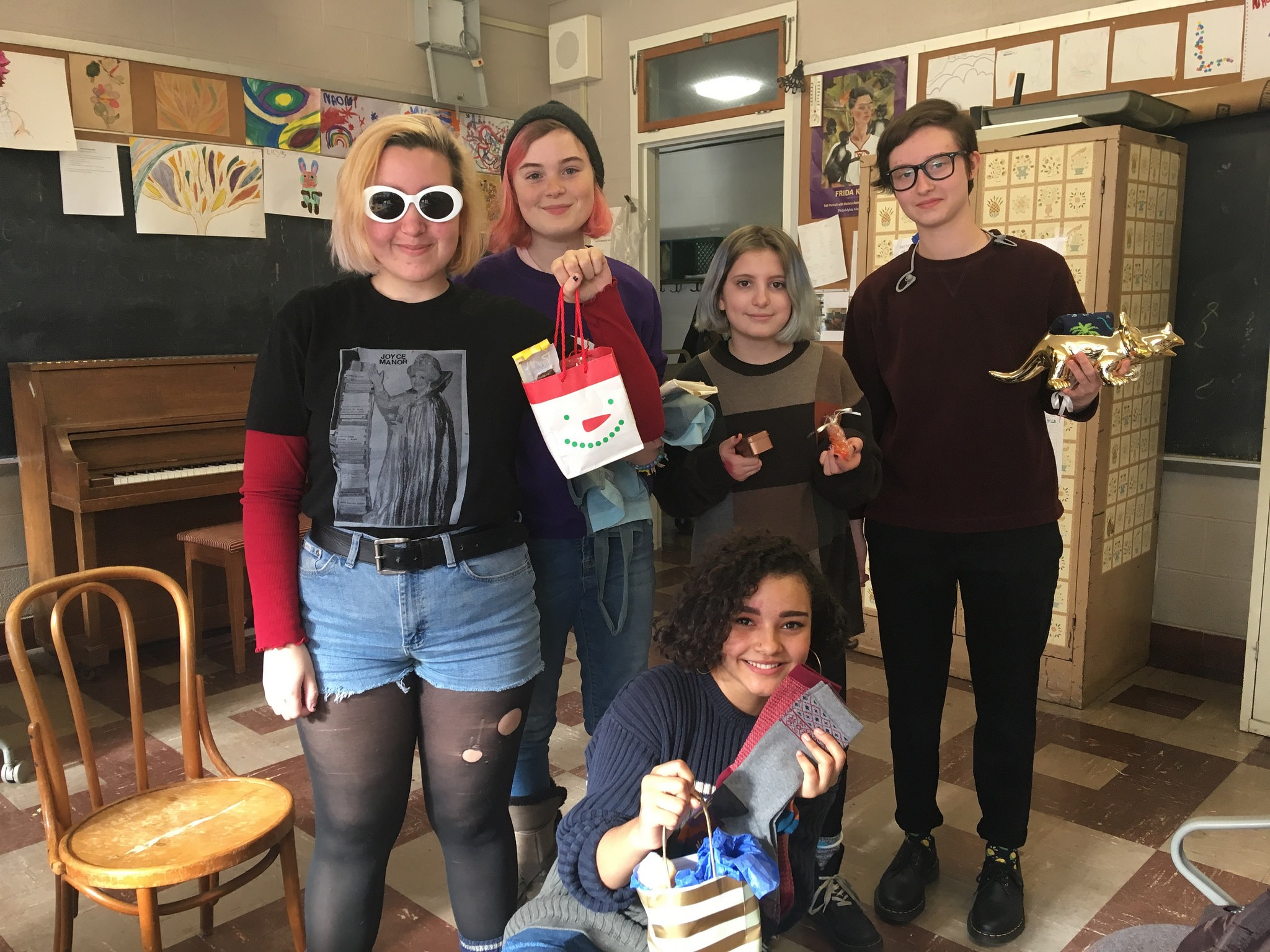 Q: When will winners be chosen?
Winners will be chosen from the pool of eligible candidates by early July. For selected students to take advantage of a Lottery slot, their families must also satisfy the requirements of the regular Admissions process. Click here for more about Admissions.
Q: How can I get more information?
Contact the school at learn@phillyfreeschool.org or 215-218-9586. Click here for Enrollment Procedures, and here for an Admissions Application. Applications can be submitted electronically, or mailed to 2001 Christian St, Philadelphia, PA, 19146.
Michelle Loucas, April 18th
Sign up for Our Mailing List