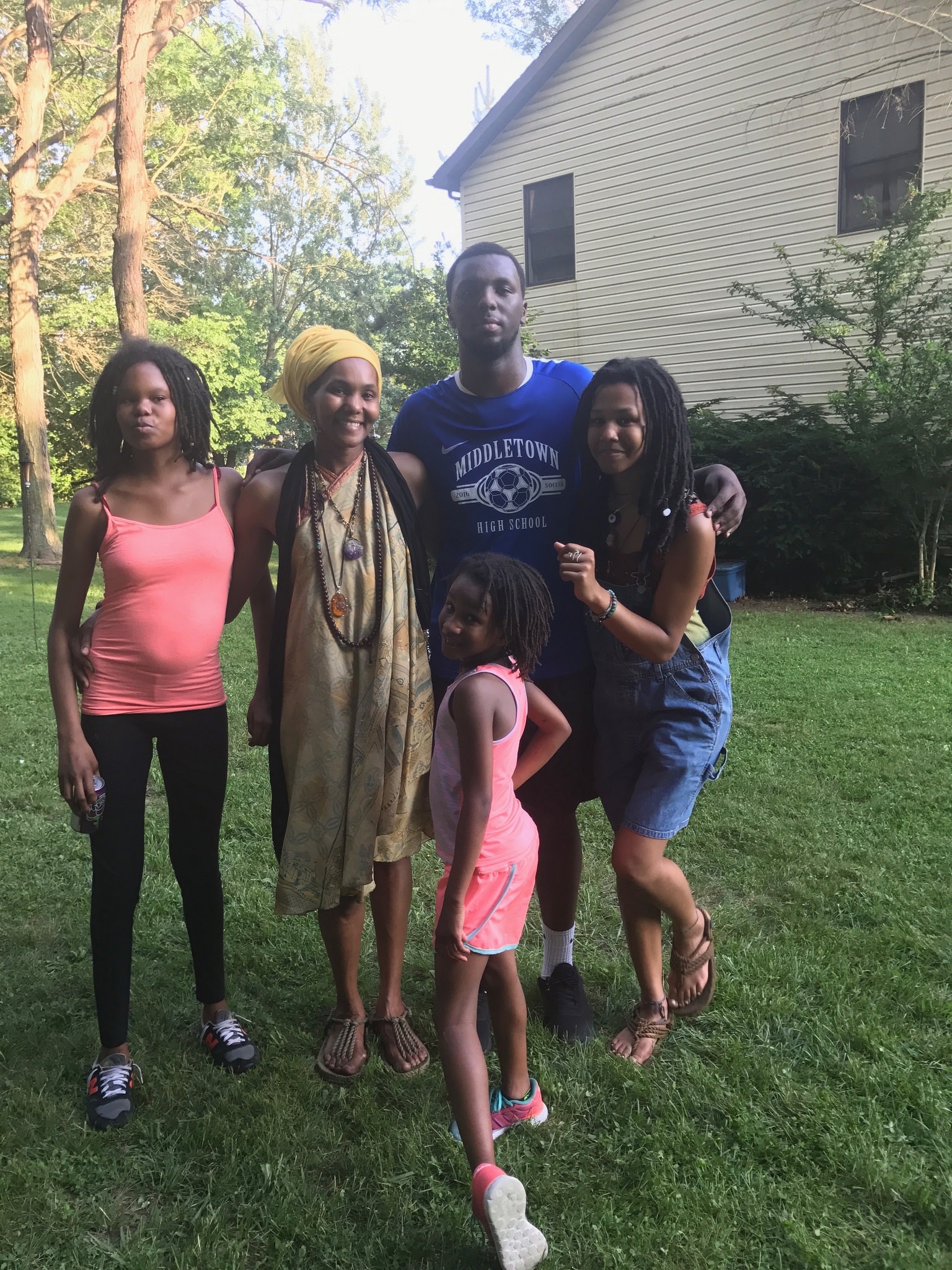 Laadah, Matthea, and Jahzarah were being homeschooled before they enrolled at PFS in September, 2015. Their mother, Jeannille McGee, said she made the switch because "the school's mission closely aligned with my personal values and how I want my children to be educated." Each of the 3 girls uses the school in her own way. At 7 years old, Jahzarah likes to read books, draw, and play the Scary Game (a PFS-student creation involving spooking each other). Matthea, age 15, likes to listen to music and watch videos with her friends, play foosball, and paint in the art room. She also likes to help the Judicial Committee by serving as the JC Runner: "I get to run around the whole school to find people!" At 17, Laadah enjoys her off campus privileges. "You get to see things and places with other people. Having conversations about those places with others makes you look at them a different way." She also enjoys being on JC, investigating cases. "It's fun getting to the bottom of things sometimes!"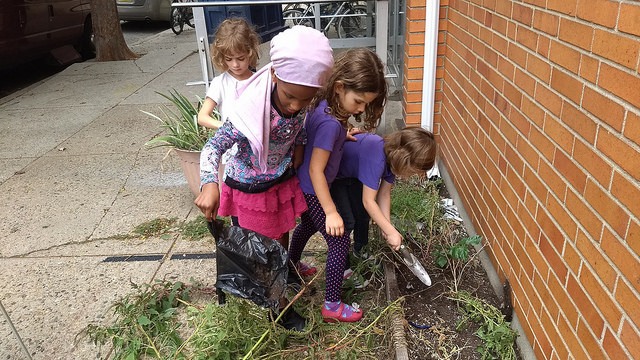 The transition into the school was a little different for the Woodard McGees than for those coming from a conventional setting. As Jeannille put it, "The major difference for me was having my children go from a homeschool environment to a building with other students and teachers. The change from having them interact with myself primarily to having others share in the education process is both satisfying and challenging." Finding time to attend school events while working is a challenge that wasn't a factor while homeschooling, but Jeannille feels that having others involved in guiding the education of her children is worth it.
Each girl feels they have learned different things so far at PFS, but a common thread about interpersonal development shines through. Matthea says, "I feel more comfortable trying to make new friends. I learned how to get help when I need it." Jahzarah also says she has learned how to make new friends, and beyond that, she says, "When people say they don't want to be my friend or don't want to play with me, it's OK because I can find other people to play with, or play by myself." This level of confidant independence is rare in a 7-year-old, but the social and emotional growth that PFS affords allows such insights. For Laadah, some of her learning has arisen from her role as an older sibling: "I am very protective of my younger sisters, and I've learned to let them go, to be free, and figure things out for themselves, and they seem to be doing really well now." She also feels that PFS has given her the time and space to develop as an artist: "I've been able to work on my art a lot. That has helped me figure out where I'm going with that-- what genres I'm interested in, what I want to learn in the field of art." Laadah has taken art classes in other environments, and found them to be a mixed bag in terms of helping her to grow as an artist, so she has enjoyed the freedom to explore at PFS.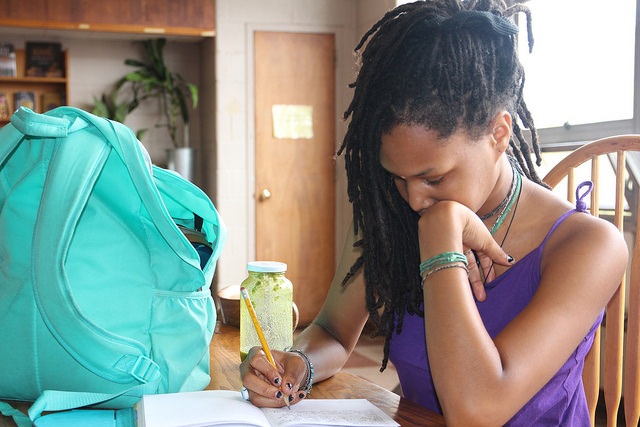 It's never easy disrupting the routines a family has in place, but the choice to switch from homeschooling to enrollment at PFS is one that the Woodard McGees feel good about. As Jeannille puts it, "PFS offers a sense of freedom and choice that isn't found in conventional school settings. The students aren't told what they should be, but are offered leadership and guidance to develop into who they are meant to be.