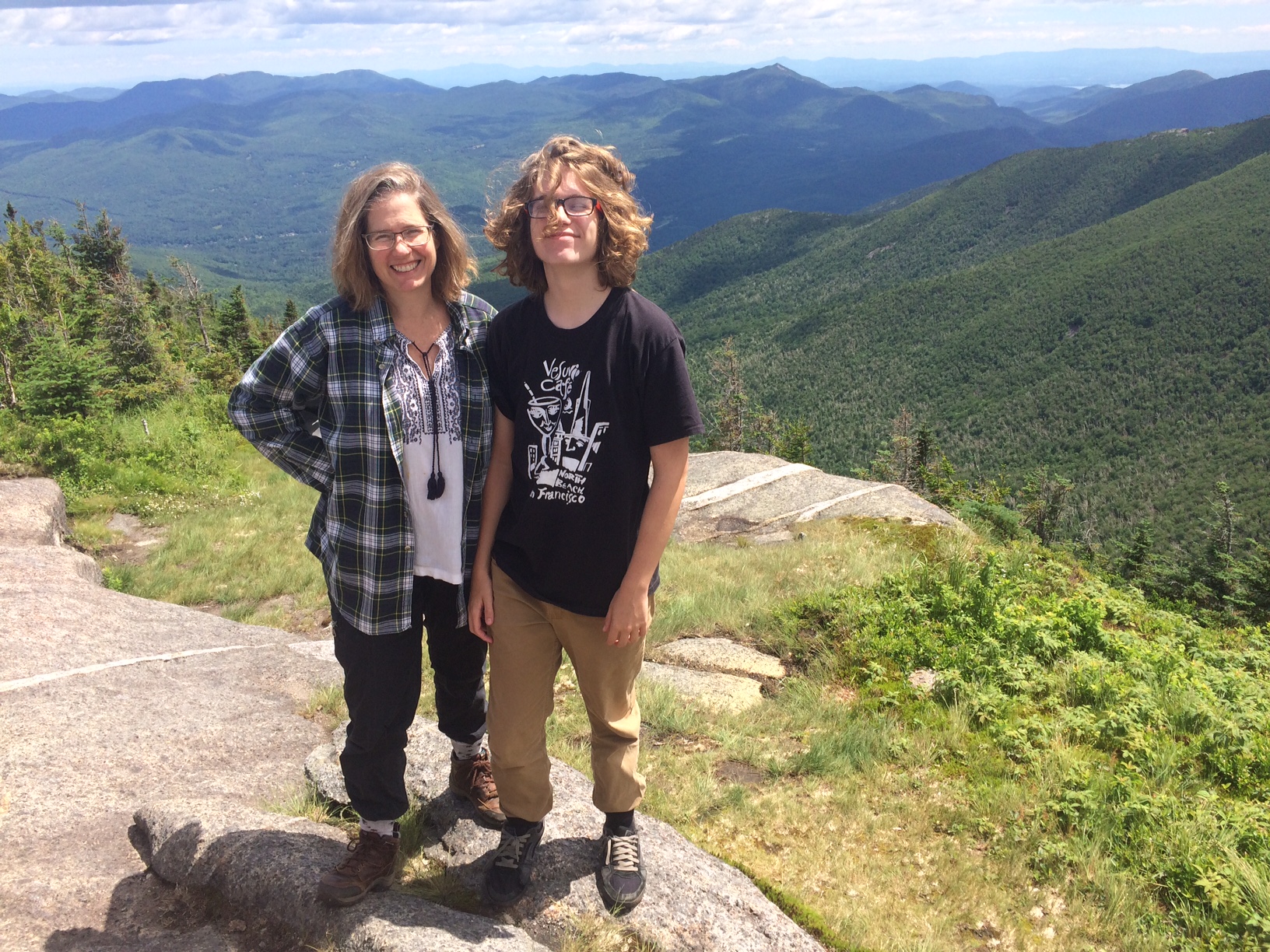 Wyatt started at the Free School when he was 11, at the beginning of sixth grade. Although he'd been labeled "gifted" and his grades were fine, the neighborhood public school was chipping away at his self-esteem. At a parent conference, his teacher referred to his "drawing problem." Wyatt had more than once been called out and shamed in front of the other kids for doodling during class. Homework had always been a battleground, and as the workload increased in middle school, Wyatt had little motivation to achieve.
His mother Jen knew something had to change. "His school began to forbid kids from picking up sticks when they were outdoors, and he told me that meant he wasn't allowed to draw in the mud during recess any more. That was the last straw for me."
When their family discovered Philly Free School, Jen figured he was curious enough about computers and the natural world that he would continue to learn on his own. She thought once he'd grown into himself he could go back to regular school with his self-esteem intact.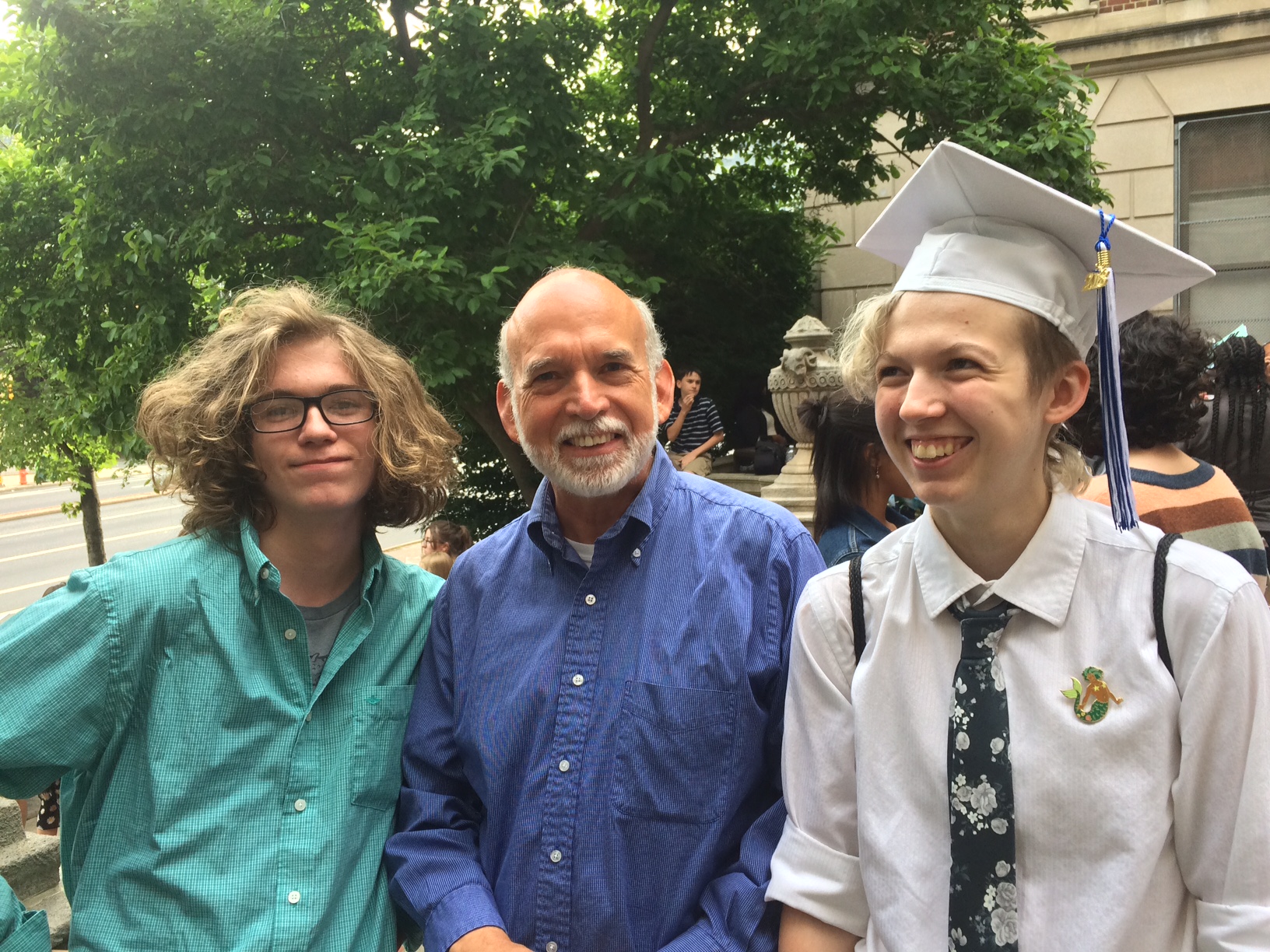 After several years of attendance at Philly Free School, Wyatt and his family's desire to return to conventional school faded away. The freedom and off-campus policy at PFS have allowed Wyatt to take advantage of art instruction for teenagers at the Pennsylvania Academy of Fine Arts. "My first year I basically just played Minecraft all the time. But then I gradually wanted to take on more responsibility for how I spent my time. I liked being able to decide when I was ready to do that instead of someone else telling me to do it."
Last fall Wyatt tested into intermediate algebra through the Advance at College program at CCP, which he is now taking as a prerequisite to a course on C++ computer programming. With regard to this recent development in Wyatt's self-directed education, Jen says, "He's working hard and taking the initiative to do his homework and get to class on time three days a week. I have faith that he is giving it his best effort. I think the difference now is that he is doing it not because he is being forced to, but because he knows it's an important step toward a career as an artist and developer."
Before he started at PFS, Wyatt pushed back on suggestions or requests his parents made of him to help at home. "In retrospect, I think he had simply reached the limits of his tolerance for being told what to do all the time. Now he takes responsibility for himself and he keeps his stuff organized. Much of the power-struggle and psychodrama seems to have evaporated, and he's not just a great kid, he's a good housemate."
As time has progressed and Wyatt has become part of the PFS community, his parents have come to understand the various ways PFS meets his need to tap into his intrinsic motivation. "I think it's always been important for Wyatt to know the 'why' behind the things he's expected to do. Being at the Free School has allowed him to see firsthand that his contributions and decisions matter."